I show page 157 that was submitted to the Supreme Court in a PETITION FOR WRIT OF CERTIORARI showing that I had repeatedly filed motions claiming that the Commonwealth of PA fraudulently lied to a Federal Court. .
Here's just one motion filed in that Federal Court asking for a hearing to show PA's fraud.

This Court document will load slower for clarity please wait until images load!
 
Yes Justice Baxter denied it – she told Frank it was not her duty to investigate any Fraud upon her court. Almost committed suicide that day.
Remember the Commonwealth of PA had told this Federal Court that an alleged sexual assault and sexual counseling proving the false testimony of Kathryn was excluded:

not so

and here's the proof of their fraud upon a Federal Court.

The following is the

SMOKING GUN PROOF

that the Commonwealth of PA did indeed lie to this Federal Court to hid their fraudulent conviction for misdemeanors. The following evidence was shown on pages 144-146 to  our U.S. Supreme Court and they dismissed it. The Pain Never Ends!
See for yourself, it seems to be black and white evidence for IQ's higher than 70.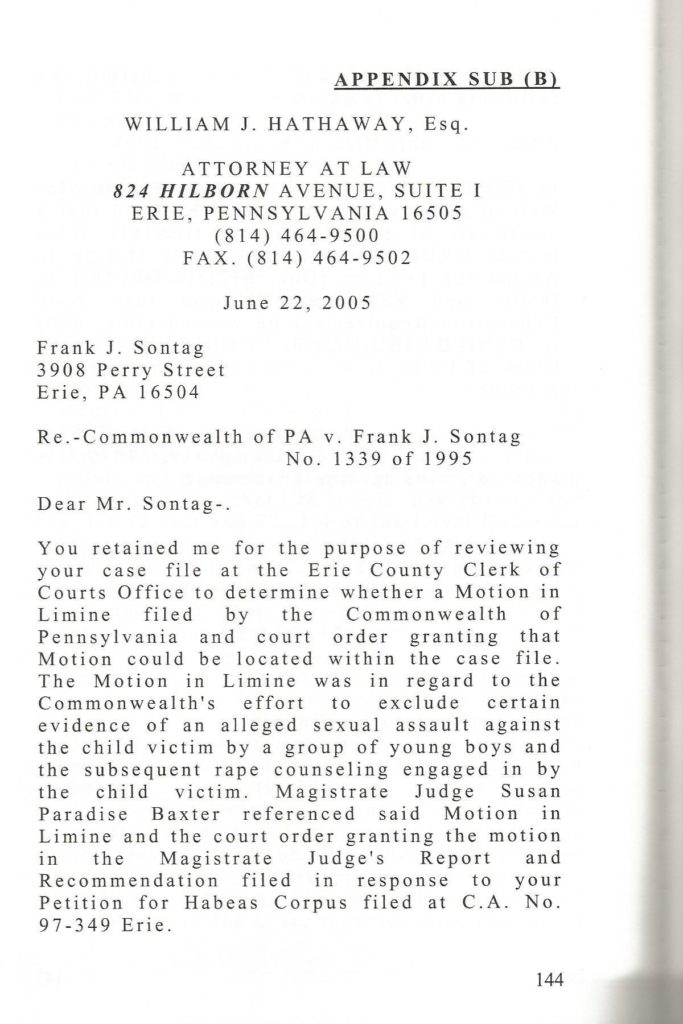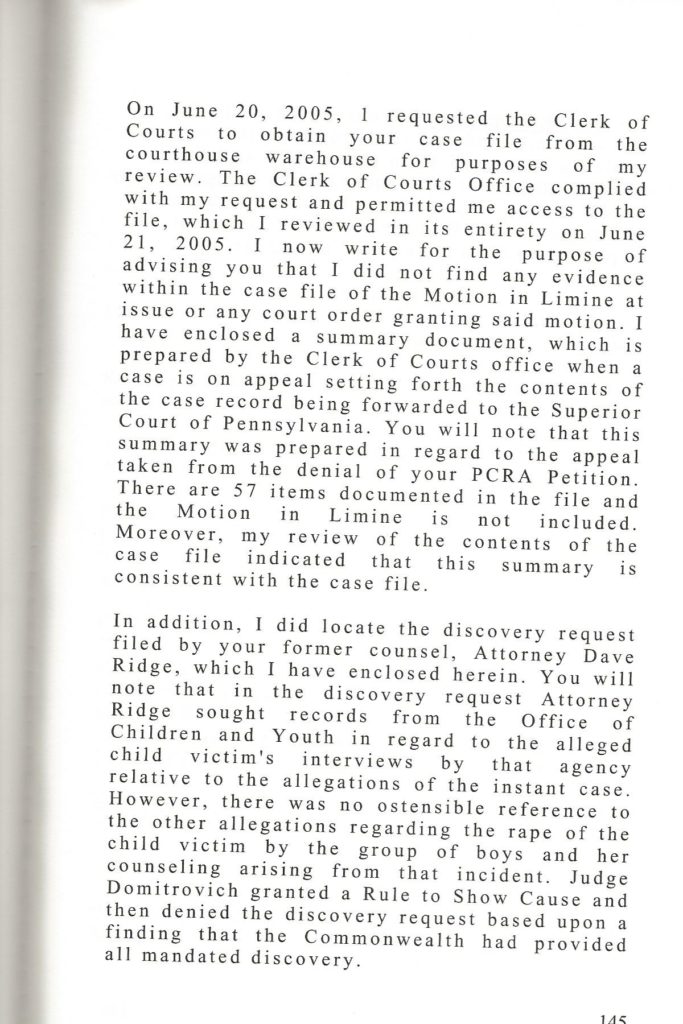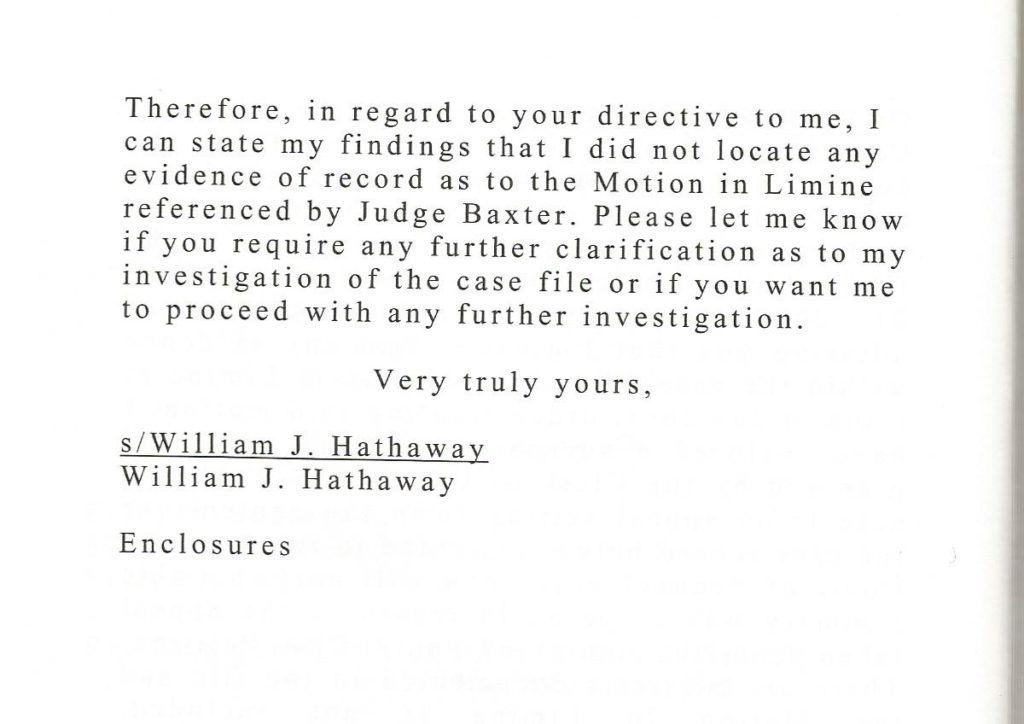 The U.S. Supreme Court saw all this evidence and would not do a thing about it. Now you know why I went Nuclear…..