It's Payback Time!
All this evidence is in courts records and can be verified!
Following is just one of the repeated motions that I submitted to this Federal Court in Erie telling this court repeatedly that the Commonwealth of PA was lying about excluding substantial evidence of false testimony in the lower court. Federal Judge Susan Baxter refused to address this fraud with every loop hole she could come up with. This evidence was also shown to the United States Supreme Court and they did nothing.
I now show page 157 that I submitted to the Supreme Court in a PETITION FOR WRIT OF CERTIORARI to the U.S. Supreme Court showing that I repeatedly filed motions showing the Commonwealth of PA fraudulently lied to this Federal Court with the Commonwealth stating that my new found evidence proving false testimony was excluded, when it was not suppressed or excluded. I repeatedly told this Federal Court that the Commonwealth was lying but it was like talking to a wall.
     
Showing false testimony was my only defense so after this Federal Court screwed me over I went to the FBI and they said get the evidence and let the courts handle it. So I then hired an attorney to get the evidence to prove beyond any reasonable doubt that the Commonwealth of PA was indeed lying to this Federal Court and submitted this to the U.S. Supreme Court and they indirectly told me – fuck you. So here's the proof that the Commonwealth of PA did indeed lie to this Federal Court to hid their fraudulent conviction for misdemeanors. The following evidence was shown on pages 144-146 to these simpletons in the U.S. Supreme Court and they dismissed it. Pennsylvania's lies and fraud upon a Federal Court are now confirmed by Attorney William J. Hathaway: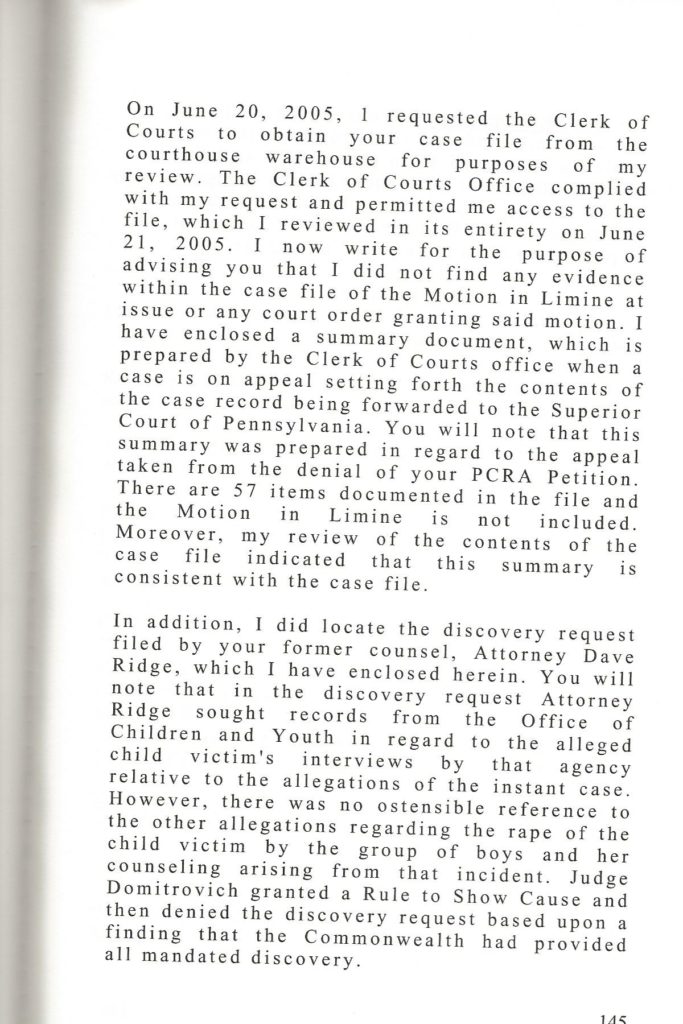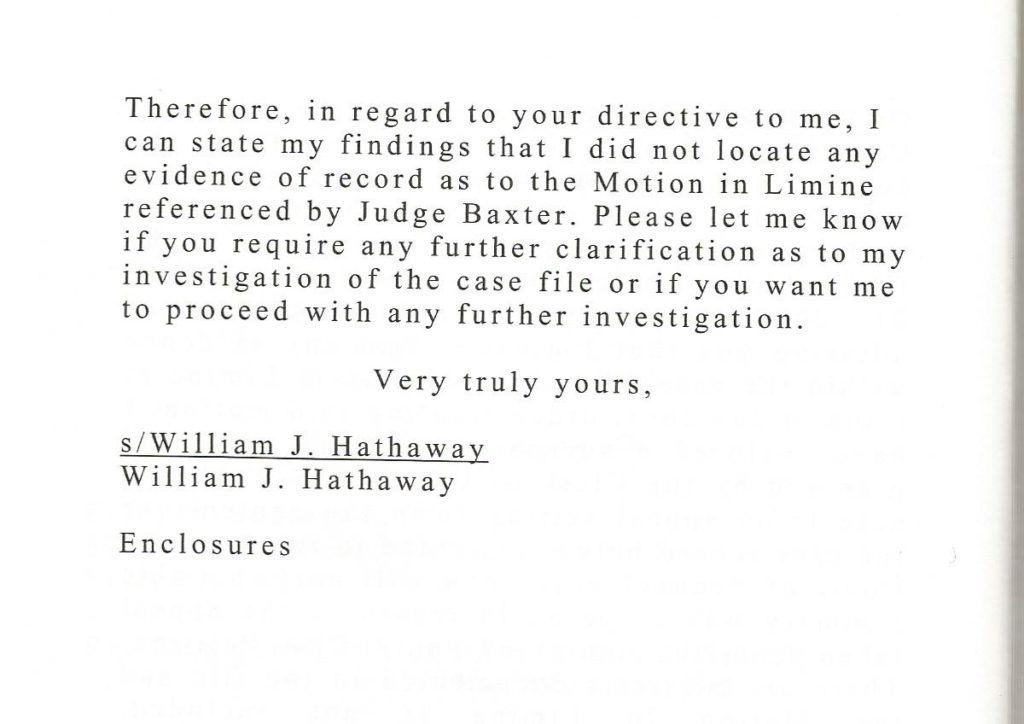 Hey my evidence proving false testimony was not excluded in the lower court so the sickness and fraud of Pennsylvania is thus proven here. I'm showing the world this because they have destroyed my step-daughter and our families. It is heinously appalling that you can't get a fraudulent misdemeanor conviction fixed in this sick country. Jump in my shoes for a minute and you will know why I'm nuclear! What these fuckers did to Kathryn and myself is insanity and our families have suffered needlessly as well. My step daughter Kathryn is still suffering with nightmares of murder threats caused by her mother using forged insurance policies by Erie Insurance Company and instilled these death threats in her own daughter. These forged insurance papers were entered into courts records but when I told my attorney Dave Ridge they were forged they were dismissed – probably because his brother EX-PA Governor Tom Ridge had connections to Erie Insurance Exchange who pretty much forced their agents to falsify policies to win contests. This legal system is a joke and the trial judge Ernest DiSantis was a classmate of mine but seemed to rule with the biases of an abused altar boy. DiSantis liked the Head Master at Prep, go figure? 
When you read all this evidence – vote on our Legal System in America