The following will show the victim's false testimony.

Preliminary Court Documents – the Perjury testimony in court records.

          
Here's a summary of the main evidence from Preliminary Court Documents above, concerning the false testimony that was shown on Pages 132-134 in my Petition to the U.S. Supreme Court:
Here's the sworn testimony of Kathryn at the preliminary hearing with my attorney asking the questions:
My attorney:   When you were younger you had to go talk to people from Rape Crisis when you were younger? Do you remember talking to people from Rape Crisis when you were younger?

Kathryn answers: NO
My attorney:    Do you remember talking to some counselor when you were younger?
Kathryn answers: Yes But they never asked me about — if I was ever sexually abused?
Please keep in mind all the following evidence was hidden willfully and wrongfully by the Commonwealth of Pennsylvania because Kathryn testified it was Frank not anyone else.

Here's part of the Police Report – concerning four boys with a knife in 1987.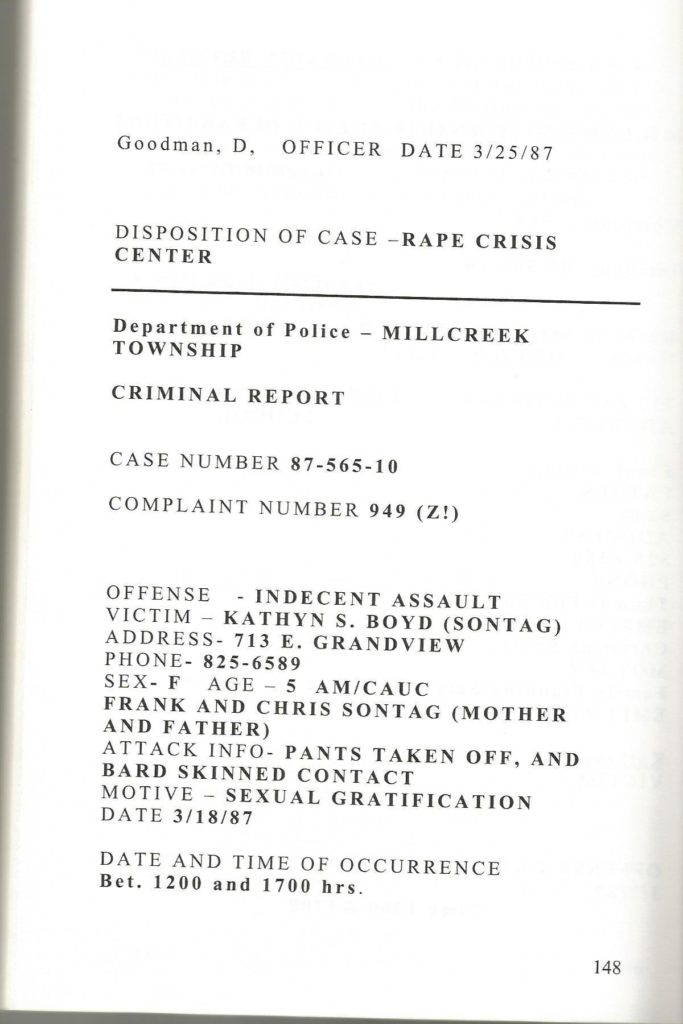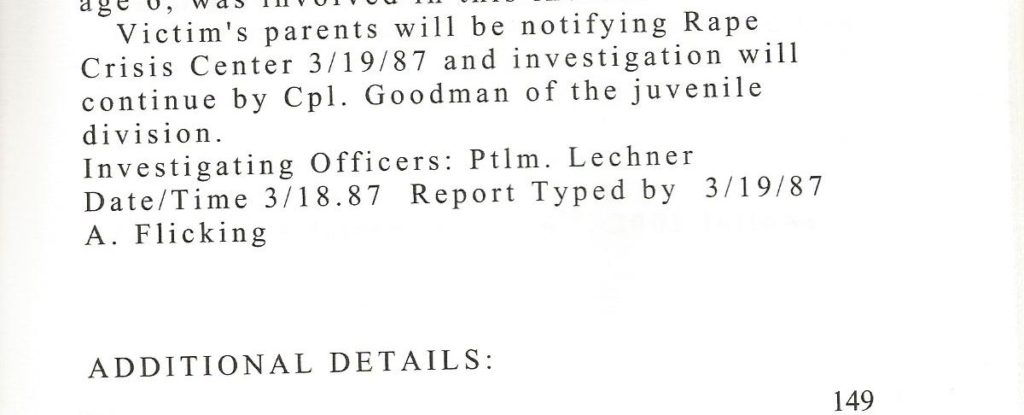 Finally here's the evidence from Rape Crisis confirming Kathryn's sexual counseling. This counselor could have testified that Kathryn obviously gave false testimony under oath and that no counselor could have ever missed  a young girl covering up real death threats as reported in the charges filed by Kathryn so it had to disappear: the pain never ends.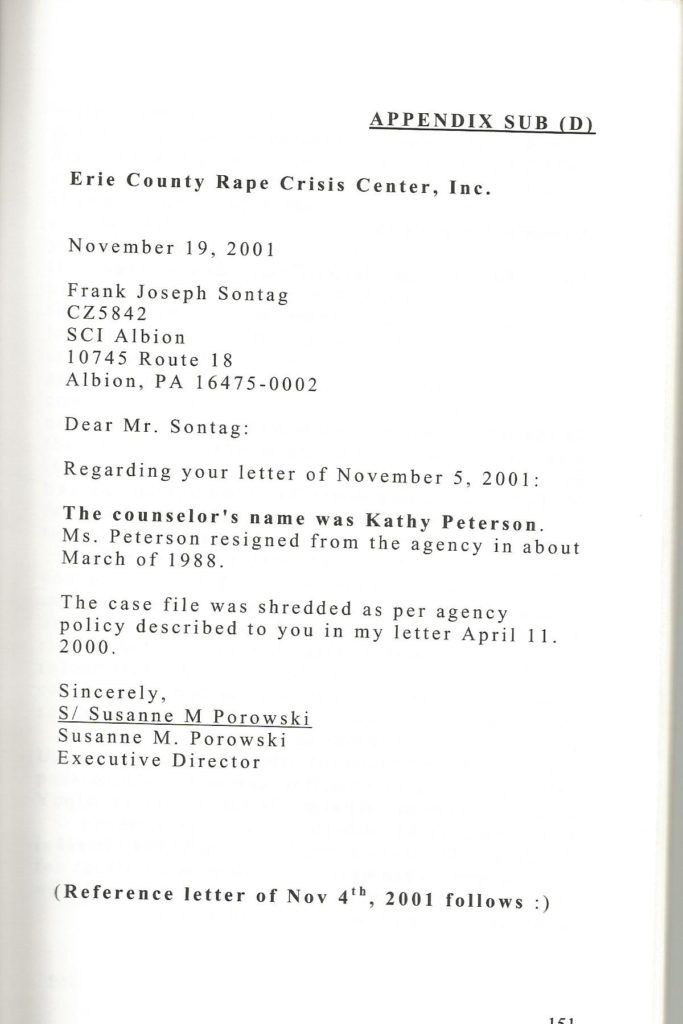 Here's how I got the Rape Crisis Center to answer my letter of Nov 5th 2001 which also confirms it was related to the 1987 Police Report filed by Kathryn.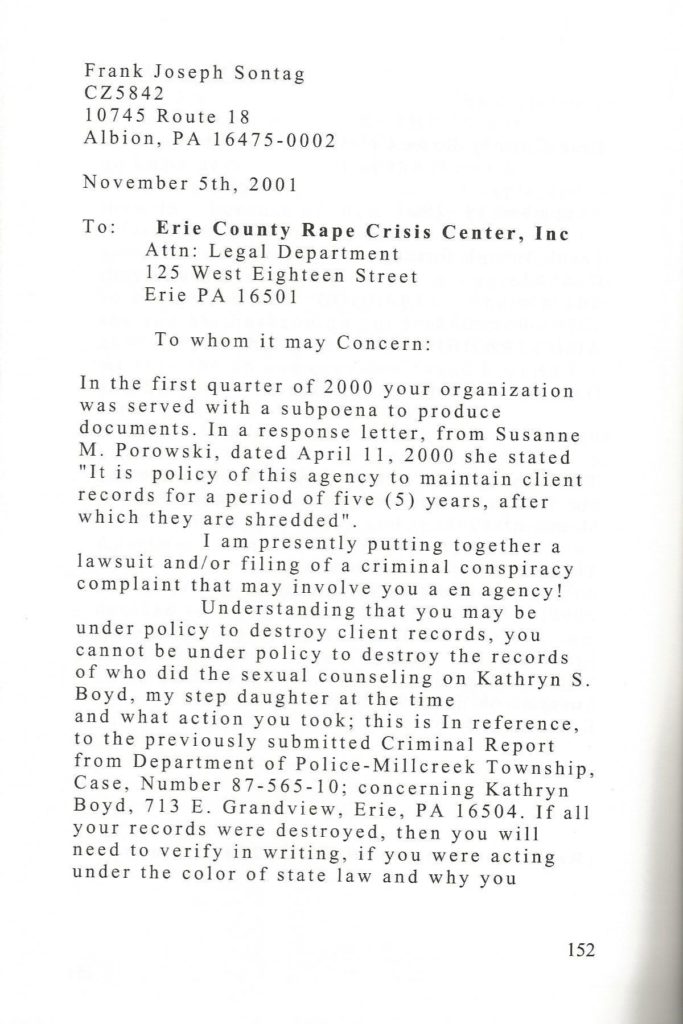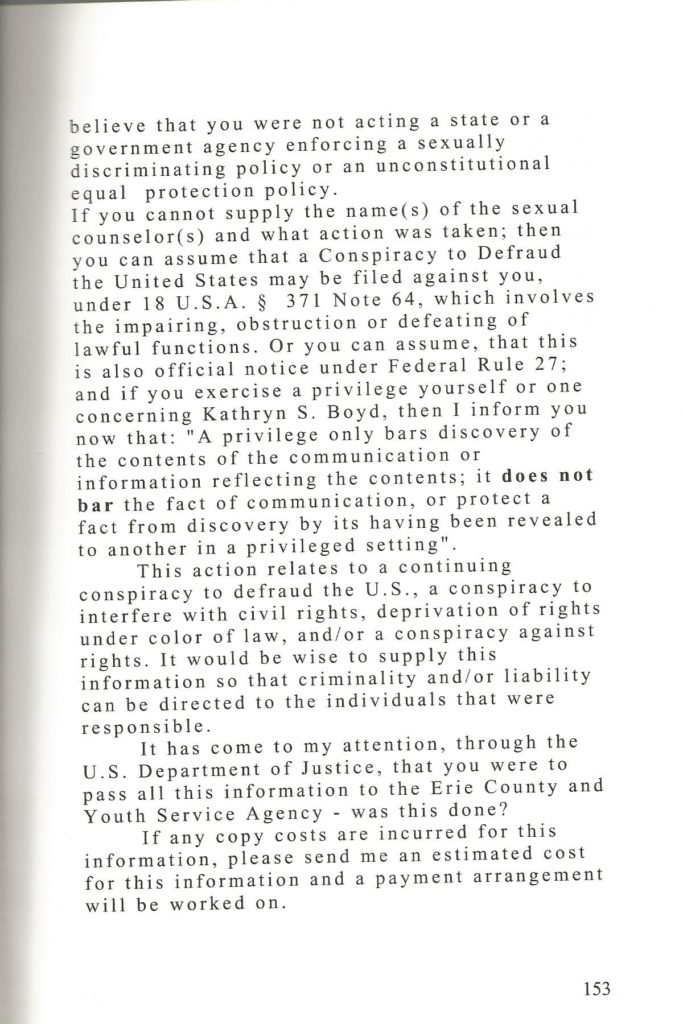 Please note that the Rape Crisis Center was required by law to report this to the Erie County and Youth Service Agency and they never gave an answer to that question, Although my attorney filed a motion for discover he was granted a hearing to show cause, but it was finally denied because the Commonwealth of PA said they had supplied all discovery when obviously they did not. The Commonwealth of Pennsylvania knew false testimony was my only defense and they wanted a conviction so bad that they killed every path to discover any false testimony, including their lying willfully and wrongfully to a Federal Court of Law to keep it hidden. Thus our American Legal System is truly a joke and they have protected their brothers and sisters like dictators do. When the United States Supreme Court screwed me I went out of control for a while, now I'm out to exposed them if I can get the American People to help.
Comments to:  editor@frankgoesnuclear.com